Thank you for visiting the Montgomery County website. This site is a public service to inform you about the services provided by Montgomery County elected officials and departments. Montgomery County features many historic sites, picturesque communities, and people who exemplify the true essence of southern hospitality
Our elected officials and employees welcome you to Montgomery County and stand ready to help you enjoy life in our community and grow your business here in the fastest growing region of the United States, the southeast.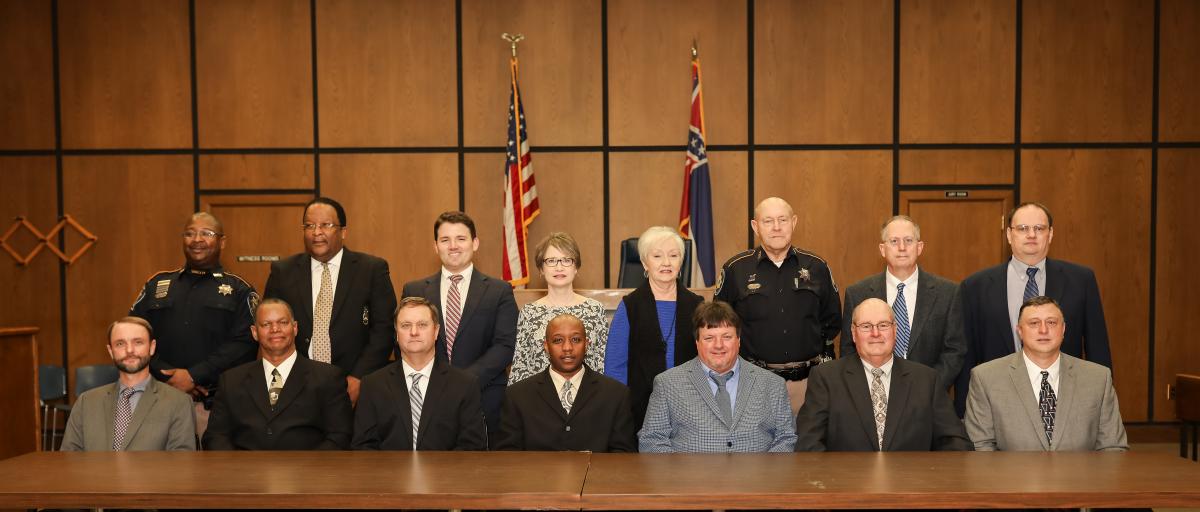 Front Row L to R
Pictured are (seated) Chancery Clerk Ryan Wood, District 5 Supervisor Ronald White, District 4 Supervisor Ron Wood, District 3 Supervisor Willie Earl Townsend, Jr., District 2 Supervisor Edwin Taylor, District 1 Supervisor Keith McGee, Sheriff Jeff Tompkins.
Back Row L to R
   Pictured are (standing) District 1 Constable L.C. Smith, District 1 Justice Court Judge Keith Stokes Roberts, County Prosecutor Ryan Taylor, Tax Assessor/Collector Laurie Lockett, Circuit Clerk Lanelle Martin, District 2 Constable Jerry Dale Bridges, District 2 Justice Court Judge Larry Bamberg, and Coroner Allan Pratt.